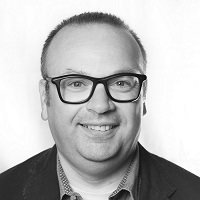 Intervista a:
Olaf Hoppenbrouwers Sales Manager Europe VERIPARK
How does VeriPark serve the financial services industry?
VeriPark enables financial institutions to become digital leaders with its Intelligent Customer Experience suite. We are dedicated to the financial services industry and help banks and insurers to enhance their customer acquisition, retention and cross-sell capabilities by providing proven, secure and scalable Customer Relationship Management, Omni-Channel Transaction Management, Branch Automation, Loan Origination, Next Best Action (leverages the power of Azure machine learning) solutions. We work collaboratively with clients to develop innovative technology strategies and solutions, which touch millions of people every day, and bring the promise of digital transformation to life. With an AI-powered banking relationship for instance.
What does an AI-powered banking relationship look like?
Banking has always been about relationships. Nowadays, customers are more likely to reach for their mobile than head to their local branch. But that doesn't mean it's inevitable that the personal touch disappears from banking.  I believe the personal touch is central to all banking channels. The rise of digital and mobile banking, chatbots and AI is not a reason to give up on rewarding customer relationships. On the contrary, when the bank employees are empowered with the right data these become the backbone of sales and customer retention.
Just because technology drives efficiency doesn't mean it has to be impersonal. An AI-driven end-to-end customer journey can provide a seamless, engaging and frustration-free experience. By capturing customer needs and owning personalized insights, banks are ideally placed to master the art of understanding customers and tailoring offers around their needs, emotions and preferences.
How does AI drive customer cross-selling and retention, and enhance relationships?
During my session, I will share an example of an intelligence driven customer journey. It all starts with a chance encounter of a customer – Sean – with an AI-powered chatbot, that leads to a branch visit, a cross sell, reduced churn, a deeper customer relationship and enhanced employee experience.
An AI-generated offer convinces Sean to visit a bank branch. During that visit, the team sells him a mortgage product and retains his credit card business through more AI-generated offers, presented at just the right time.
Facial recognition technology and AI identifies compliance and KYC updates save time. They also allow Sean's fully prepared adviser to focus on added value relationship building rather than spending time updating financial information.  With a holistic view of the customer, the branch team transforms Sean's journey into an awesome customer experience with friendly, relevant and rewarding conversations.
Throughout the process, VeriPark's AI-infused scheduling and surfacing of relevant data gives a seamless experience across multiple channels. With one end-to-end interface, the bank provides consistent and integrated offerings, regardless of the channel Sean used. Breaking down channel barriers also transforms the employee experience; no more switching between screens or frustrating duplications and lots more genuine relationship building.
New technology might mean fewer human interactions in banking – but it also enables your branch and contact center teams to capitalize on those interactions they come across.