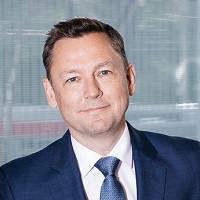 Nicholas Collins Chief Commercial Officer EXA INFRASTRUCTURE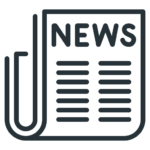 What value does EXA Infrastructure bring to banks and insurance companies based in Italy?
EXA Infrastructure is the leading pan-European network operator and arguably the fastest growing competitor in the market. Since launching in September 2021, after carving out the infrastructure assets of Interoute and Hibernia Networks from GTT, EXA now exists to support the scale and growth of its customers. We are proud to own and operate 114,000 kilometres across 34 countries, connecting over 300 cities; including Milan, Rome, Naples and locations in Italy. We own data centres and subsea cables in the UK and North America are the digital infrastructure platform serving some of the leading financial and hyperscale organisations.
The benefits we can bring to Italian organisations goes hand in hand with our ambition to become the leading DC to DC pan-European and trans-Atlantic connectivity provider. We power our customers with diverse and resilient digital infrastructure across the routes they need access to as well as inter-continental connections to North America, Africa, the Middle East and Asia.
EXA offers the fastest connection speeds between New York and London, enabling access to the major financial cities of Europe. We have long been attractive to the financial sector and we are the market leader for supporting high-frequency traders. We are proud to support and expand growth opportunities for Italian companies looking for scalable, reliable and secure network solutions.
How is EXA Infrastructure different from other companies in the market?
EXA is a challenger in the industry because not only are we extremely focused on our infrastructure assets -we offer customers a vast geographical network coverage characterised by redundancy and scalability – but we also are continually investing, expanding and ensuring excellence across our products and people.
As the owners and operator of our network from the duct to the customer support, there are no third parties involved in the service we deliver to our customers. This means we can assure consistent SLAs, we have one team to respond to queries with rapid response times ensuring our customer service is second to none.
Last but not least, we are easy to do business with us. Our people make the difference to our customers and we are a team of experience and motivated industry pioneers. Customers come to us because they can trust we'll always find a solution for their needs.